Sake with grapefruit, ginger and lemongrass. Its delicious. Reminiscent of the classic greyhound cocktail, grapefruit juice with gin or vodka, but reinvented for a modern, fresher pallet. This punch sake cocktail recipe is perfect for your next party.

I first encountered this magic recipe on The Bonjon Gourmet.
The Bonjon Gourmet is a "celebration of the sweet, savory, and occasionally boozy recipes that I [Alanna Taylor-Tobin] create in my San Francisco kitchen. Most are based around seasonal produce, with whole grains and flours, eggs and dairy from happy animals, excellent chocolate, and the occasional tipple playing back-up roles. Many of my recipes are vegetarian, gluten-free, and some are even vegan."
Alanna Taylor-Tobin is a food photographer and author. Her blog is gorgeous and her recipes delicious. It's easy to get sucked in by her photos. She is also the author of a baking cookbook which is due this spring!
For more of Alanna's work, check out her out on Instagram, Facebook, or Pinterest.
I tried The Bonjon Gourmet's grapefruit, ginger, and lemongrass and sake cocktail for the first time when I was trying out cocktail recipes for a big party we were hosting.
I was instantly in love with the drink, but thought it required a bit too much elbow grease for a big party. I didn't was to be juicing fruit and muddling lemongrass and ginger during the party, so I set about trying to make a punch-bowl version that I could mix before the guests arrived. You can see the original recipe on The Bonjon Gourmet here.
My main challenge was that I didn't want to muddle the ginger and lemongrass, but I didn't want to cook and make a syrup either because, as pointed out in The Bonjon Gourmet, that changes the flavor. Instead I decided to try infusing vodka, which means a little prep work before, but makes life easy on the day of. It also makes a stronger punch!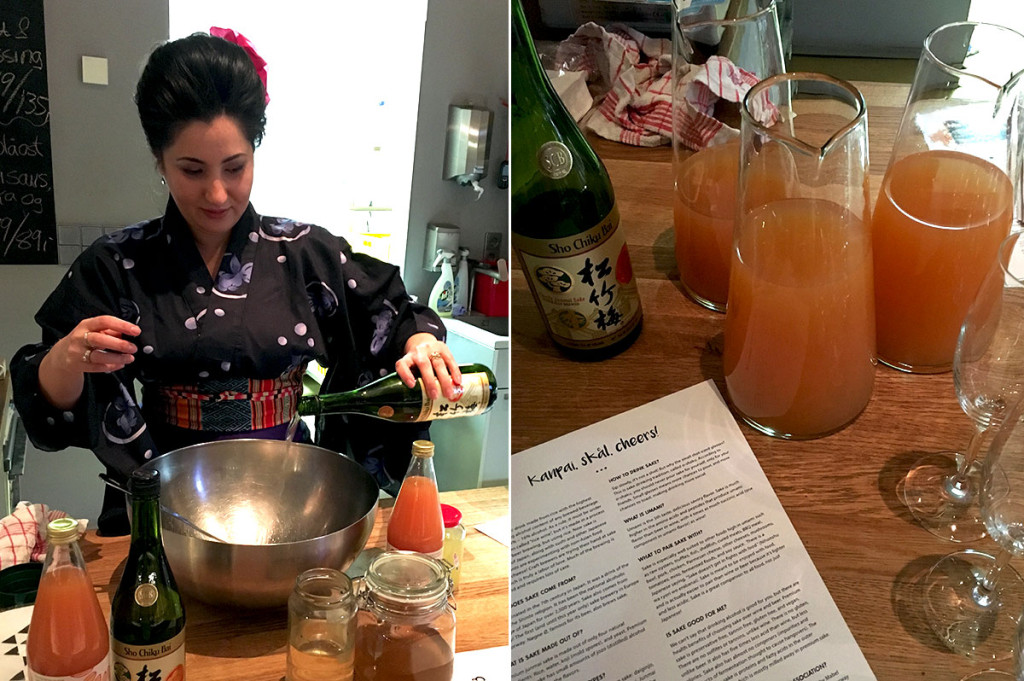 This sake cocktail is a fantastic party drink because:
It's easy to make!
It tastes delicious! (smells good too)
It's not overly sweet
You can do all the preparation ahead of time, and mix everything together right before your guests arrive
It's something new your guests probably haven't tried before
It looks pretty
The sofa is safe from tipsy guests, no red wine, cranberry, or pomegranate stains!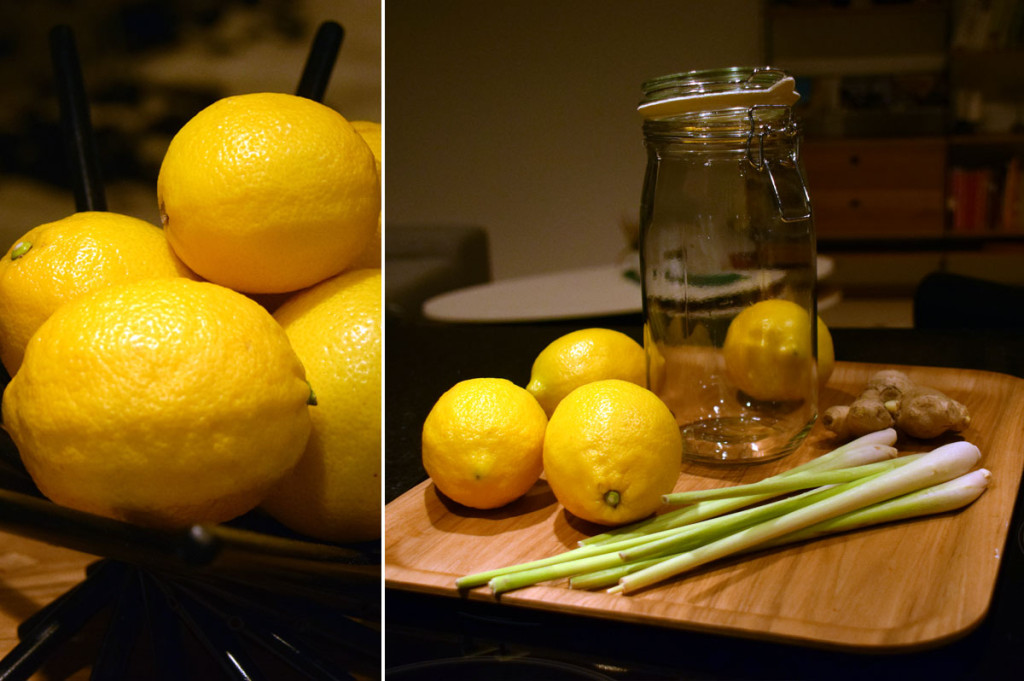 What you need to make this sake punch:
2 0,72 L bottles of sake (1,44 L total)
The Bonjon Gourmet reccomends Sho Chiku Bai's Namazake, which is currently not available in Norway.
You can use Gekkeikan Namazake, Gekkeikan Sake, or Sho Chiku Bai Classic Junmai, which are all currently available in Norway. Genshu sake is undiluted, which tends to have a higher alcohol percentage and can make a good cocktail. Stay away from sparkling sake or sweet sake.
1 bottle of grapefruit juice (0,75 L total)
If you don't want to squeeze grapefruit (or pomelo) by hand, I used Helios Grapefruktjuice 0,75 L Økologisk og biodynamisk rosa grapefruktjuice. Its the best I've found available in Norway that isn't fresh squeezed.
1 c organic cane sugar
About 20 stalks of lemongrass, chopped
A large piece of ginger, about the size of your palm. be generous. cut into thin slices
0,5 L vodka (something strong and plain)
1-1,5 c freshly squeezed lemon juice
Garnish: lemons and/or grapefruit, sliced or twists.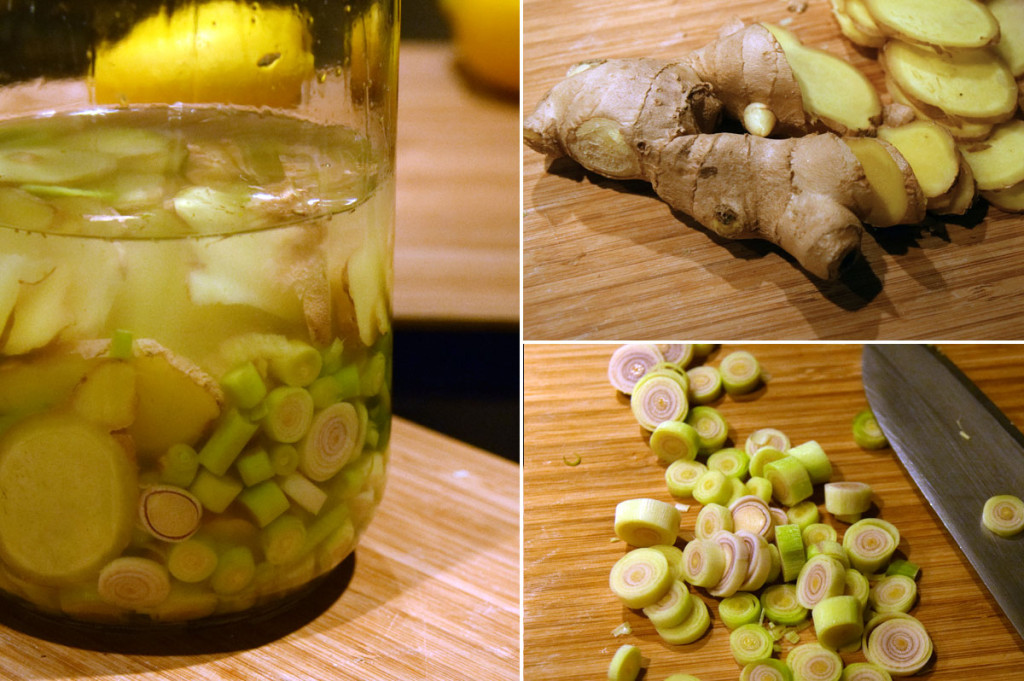 Prepping your sake cocktail: 1 – 3 days in advance:
Chop the lemongrass into small pieces and thinly slice ginger
Pour into glass (non-porous) jar with 0,5 L vodka
Make sure there is enough vodka to cover ingredients. Store out of direct sunlight.
Store juice and sake in the fridge.
Make simple syrup by bringing sugar and 1 c water to light boil and cook until reduced by about half. Set aside to cool, then save in a jar.
Optional: freeze citrus peel curls, thin slices of lemon or grapefruit, or edible flours in small plastic containers to make mega punch bowls sized cubes of ice. Normal sized cubes melt too fast, and water down the punch too much before the bowl is finished.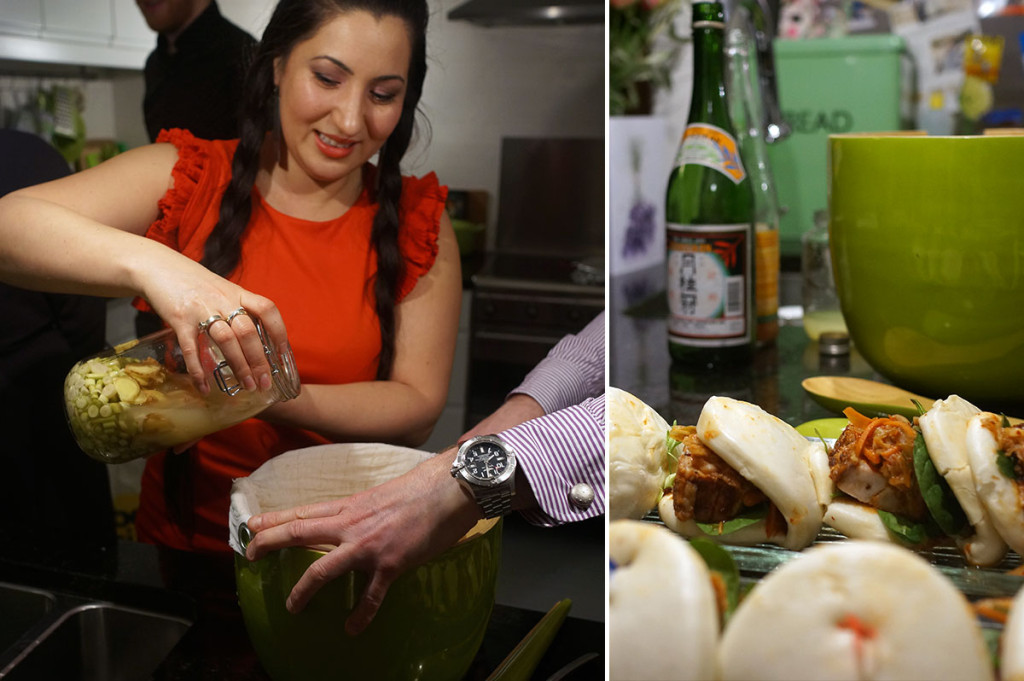 Before your guests arrive: Time to mix!
Strain vodka through a cheesecloth and squeeze out as much liquid as possible into your punch bowl.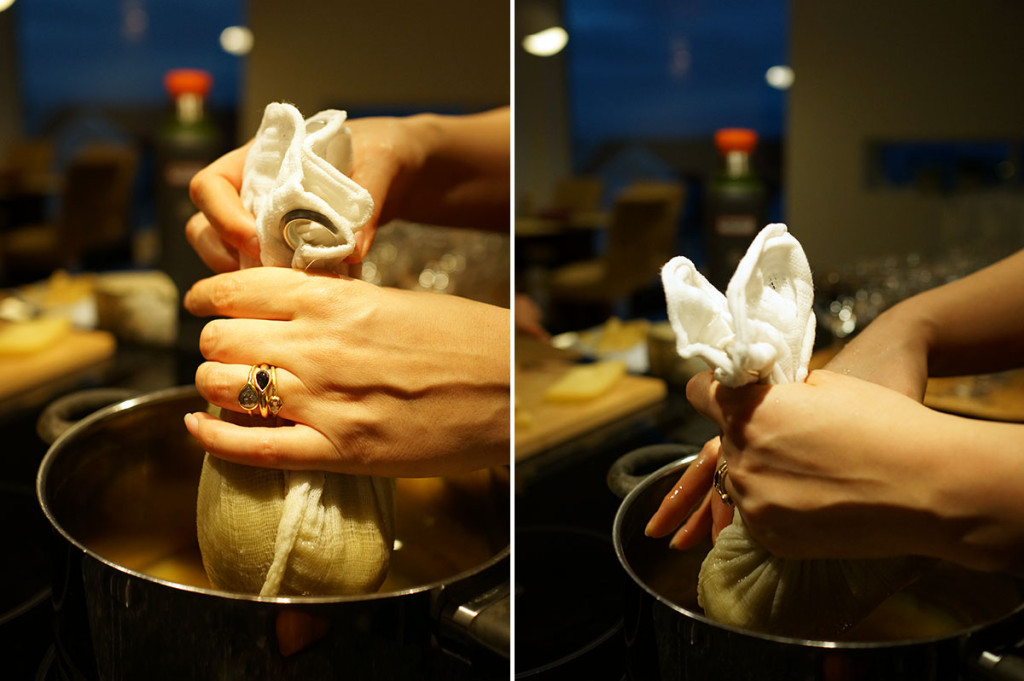 Pour in chilled sake and grapefruit juice
Squeeze those lemons. Add lemon juice to taste. This will vary between 1-1.5 cups depending on the other ingredients.
Add simple syrup to taste. Be careful!!!! You don't want the punch overly sweet. The amount of syrup you need varies a LOT depending on your lemons, grapefruit juice, and sake. Usually don't use all of the simple syrup I make.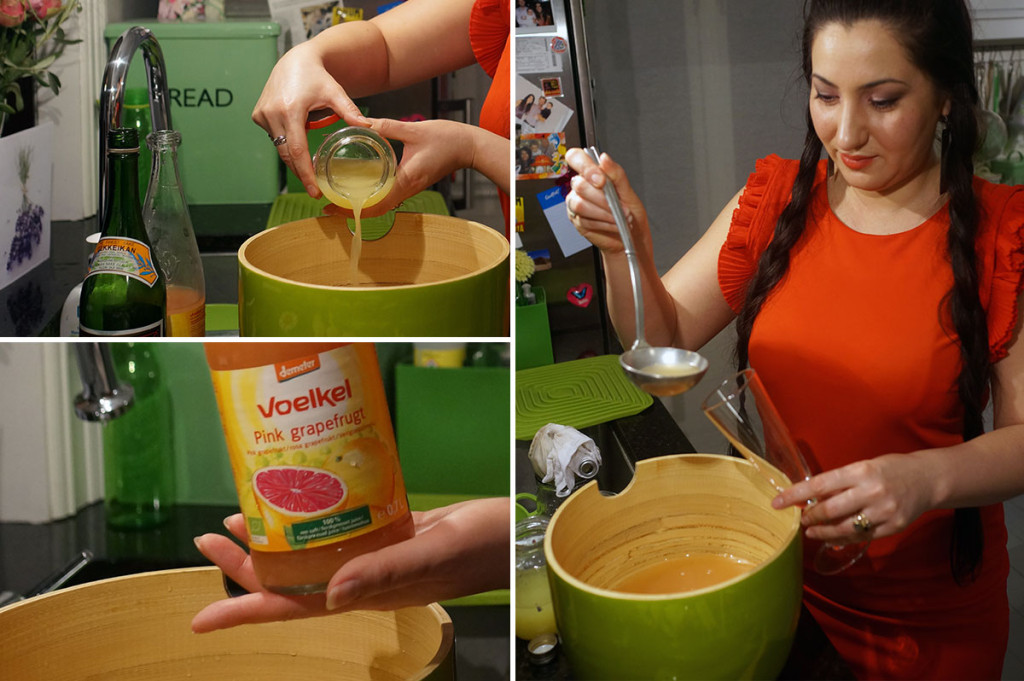 For punch bowl serving: Garnish with thin slices or twists of lemon and/or grapefruit, and mega-ice cubes. Set out a punch ladle and cups. I use plastic punch ladles after a few accidents.
For individual glass serving: Store in a pitcher in the fridge and serve in glasses with 1-2 ice cubes.
Give the sake cocktail punch a final mix and taste.
Now go enjoy your party!

Lani is the Chief Creative Officer / Sake Sommelier (WSET Global Level 3 in Sake) at the Norwegian Sake Association. Foodie and sommelier by night, she is a designer and web implementer at Megabite as by day. Lani is American/half-Japanese. She moved around alot, but grew up mostly in Seattle and Los Angeles before landing in Stavanger in 2008, with her Norwegian husband.