Once upon a time, sake was a homemade drink had with dinner, or made by monks and used for ceremonies.
Today, in izakayas (Japanese pubs), sake is a way to bond with friends and colleagues, and is served with small plates of Japanese izakaya-style food and beer. In the last few decades, sake spread all over the world with sushi and Japanese cuisine.
Finally, we are seeing a break from tradition. Sake is popping up with western food pairings and in cocktails and bars outside of Japan.
To get some more insight into bartending with sake, and what's going on in the bartending industry, we've gone to a pro: Joel Mitchell, the founder of Be a Better Bartender.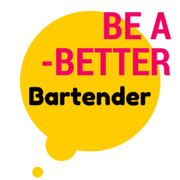 First things first, tell me about Be A Better Bartender, what do you do?
Be A Better Bartender was set up out of frustration. As a bar manager and trainer I knew of many websites that I could point people to if they wanted to learn cocktail recipes. But what I couldn't do was send them to a site where they could get a grasp of what it means to be a bartender. So I wrote it down instead.
Every bartender I have worked with has had a copy of my Be A Better Bartender Bible. The natural progression as brought us to around 4 months ago when we started the site and we hope to continue teaching folks how to be better bartenders. In the last 4 months our sessions per month on the site have gone through the roof. We are hitting over 50,000 page views in the last 30 days.
An educational resource for bartenders, nice! Is there one bartending philosophy we can pass on?
My philosophy is simple – Don't think you are better than the customer. If they want the drink, make them the drink.
Right, keep it about the customer.
Bartending has changed even over the ten years I have been within the industry. The best bartenders aren't the ones who have the perfect ratio for ice to liquor dilution protocols – no, they are the ones who make the customer experience the best it could have been. They are the real stars of the trade.
You can check out all 20 of Joel's bartending "commandments" that bartenders should adhere to here.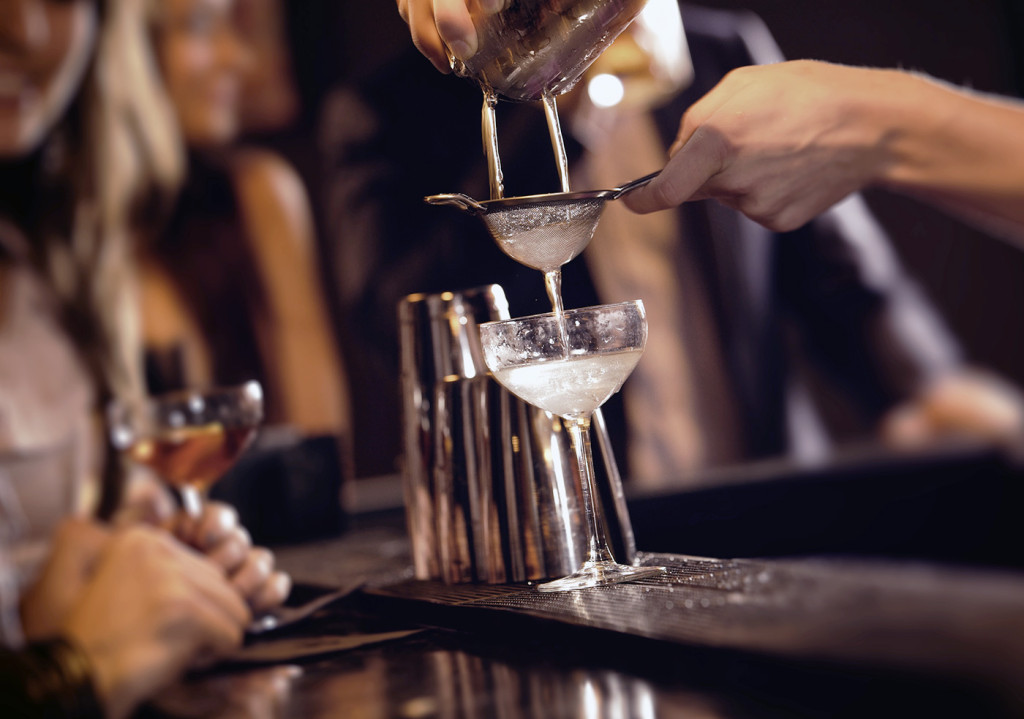 That's a great thing to stress, drinking isn't just about the drink, but the experience! So bartending is changing?
Yeah, customer expectations are higher now than they've ever been.
Cocktails and bars are seen in the same light now as restaurants and food. It won't be long until we have celebrity bartenders just like we have celebrity chefs.
Celebrity bartenders, sounds great. We like the idea of raising the bar! (har har)
This shift in customer expectations is great for the industry! I am so happy that bartending and cocktails features more predominantly in the mainstream media. Bartenders have had to react to this, those that have reacted well are reaping in the rewards. I'm not going to say it… But – Bartending is almost as glamorous as its heyday again…
Well that's something to drink to!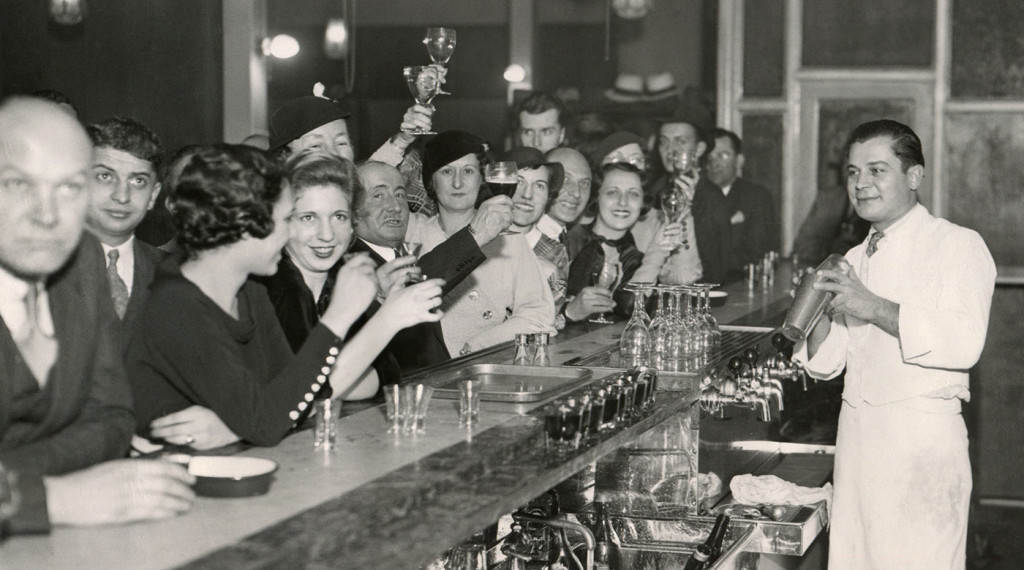 When it comes to bartending with sake, some people would say sake shouldn't but used in cocktails. How would you respond to this?
People said that about Scotch. People said that about gay marriage.
Don't listen to people, listen to the future.
Amen!
I think it might hurt my heart a little to see a daiginjo or ginjo (super-premium) bottle of sake being made into a cocktail, but that would be the same for any really nice liquor. I'm all for sake cocktails!
I'm crazy for sake with yuzu, plum, ginger… Do you have a favorite sake cocktail?
My absolute favorite is a cocktail called Smokey Joe, It was created by Simon Difford in 2008 at The Cabinet Room in London.
It's a mix of Sake, Cognac & Scotch. It is heaven.
Original Smokey Joe recipe here!
Heaven indeed! In other cocktail recipes, what can you replace with sake?
Vodka. Without a doubt. Vodka. Anything with vodka in it, you can put sake in as a substitute. Especially a dirty martini!

For our "home bartenders", do you have any quick tips for making a better cocktail?
1. Don't spend your life savings on your back bar to begin with. Start slow, get to know what you enjoy, and then experiment with better liquor.
2. In saying that – Don't buy cheap crap either…
3. Don't take yourself too seriously, don't bore your friends or partner with the difference between copper and steel bar spoons. They don't care. What they want is for you to invite them round and wow them with your drinks. Actions speak louder than words especially when it comes to bartending.
For our restaurant and bar tending professional readers, do you have any tips on non-traditional sake menus?
A situation where a Sake cocktail could be put on a menu even when it doesn't fit the theme it would be in food matching. For instance Sake goes very well with cheese, but it also goes well with really salty snacks. Traditionally, Sake matches with foods that are umami.
From the other side of the bar, what's was your last experience with sake drinking?
I had a bottle over Christmas that a friend had brought back from Japan. It went very fast.
Yeah, it's always a treat to get a bottle from Japan, it's such a tiny percentage of Japanese sake that gets exported overseas.
Do you remember your first time? (Tasting sake, that is)
The first time I tasted sake was in a Japanese restaurant in Britain. I remember the burn, I remember my eyes watering and then I remember asking for another one. A night of laughter and losing Sake virginity.
Sounds like a familiar first time story!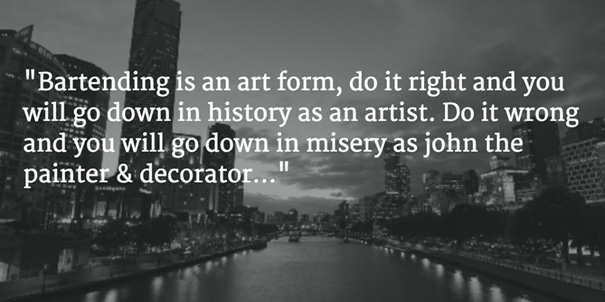 Where can our readers find out more on becoming a better bartender?
The blog: www.beabetterbartender.com
Or join the Facebook community group, a brand new place where people are free to ask any bartending question they want to and the community will answer.
If anyone anywhere wants to ask any questions at all about bartending then for one week after publication all emails will come directly to me and I will answer every question personally.
Hello@beabetterbartender.com
We also recently implemented toolbox for bartenders and junior managers.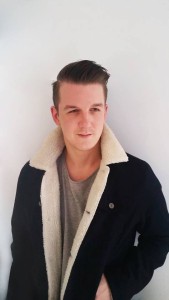 Thanks Joel for sharing the wisdom!
Lani is the Chief Creative Officer / Sake Sommelier (WSET Global Level 3 in Sake) at the Norwegian Sake Association. Foodie and sommelier by night, she is a designer and web implementer at Megabite as by day. Lani is American/half-Japanese. She moved around alot, but grew up mostly in Seattle and Los Angeles before landing in Stavanger in 2008, with her Norwegian husband.