Sake represents 2,500+ years of Japanese tradition and culture. It is Japan's national alcoholic drink. It's Japan's national treasure.
Like Japanese cuisine, sake is something the Japanese take pride in. Like Japanese cuisine, when they get it right, they get it right.
You might be thinking, "Wait, are you talking about that cloudy, warm, and brennevin I tried once in a sushi restaurant?" 
Unfortunately for those of us outside of Japan, almost everything we get imported is the low-grade, generic table variety. This isn't at all representative of the mellow, umami-awesomeness that sake can be.
There is so much history and tradition surrounding sake, and so many varieties of the drink, that to sake-newbies it can feel intimidating and, well… foreign.
Bear with us, and we will walk you through some basics.  We will help you navigate the sake selection in the vinmonopolet or on a menu, and have you sipping the good stuff on the regular, in no time at all.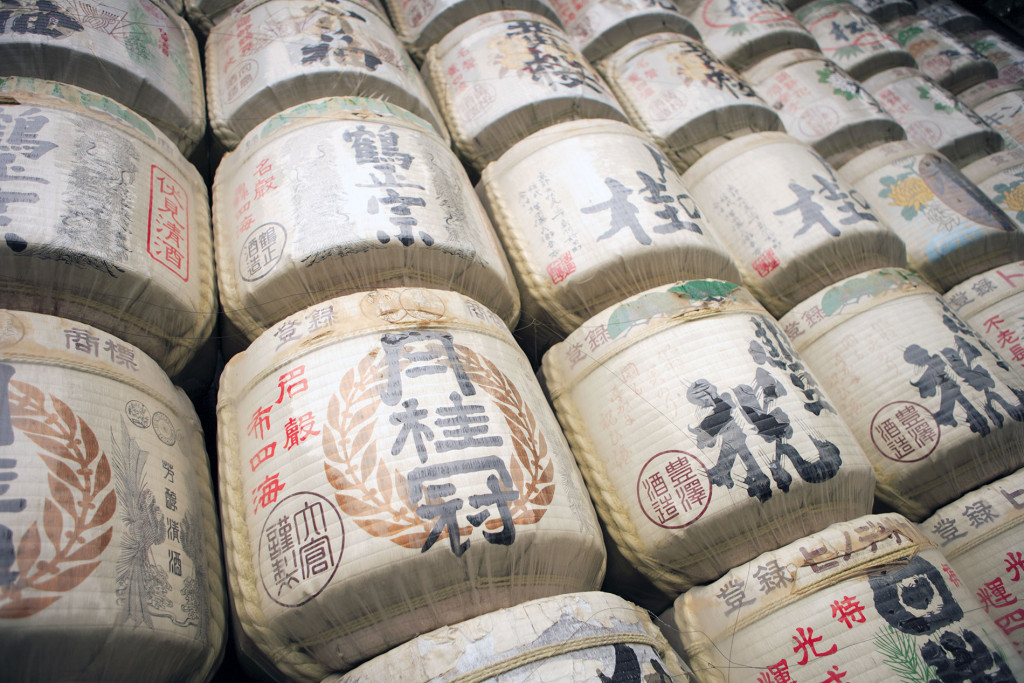 What is sake: Wine? Beer? Spitit?
Sake is an alcoholic drink made from rice. It has the highest naturally occurring alcohol content of any brewed beverage.
It's not a wine, even though it tastes more like wine than beer. Wine is alcohol that is fermented from the sugars in fruit. There is no fruit in sake, and it doesn't have its own sugars for fermentation.
The production process is much closer to that of beer than wine.
With beer the grain is brewed, though, and with sake the rice is steamed. Beer is brewed with yeast. With sake, the producer has to break down the rice in a two-step fermentation process. Rice starch is converted to sugar by adding koji (steamed rice that has had koji-kin, or koji mold spores, cultivated onto it). Then that sugar is converted to alcohol by yeast. 
It's not a beer, even though like beer it's made from a fermented grain. Its also not naturally carbonated like beer (though there is sparkling sake!).
It is not a distilled spirit like whiskey, and has a much lower alcohol content than spirits. 
Sake can really only be classified as sake, and doesn't fit into the categories of beer, wine, or spirit. This is fine by us. We don't like putting sake, or sake drinkers, into categories.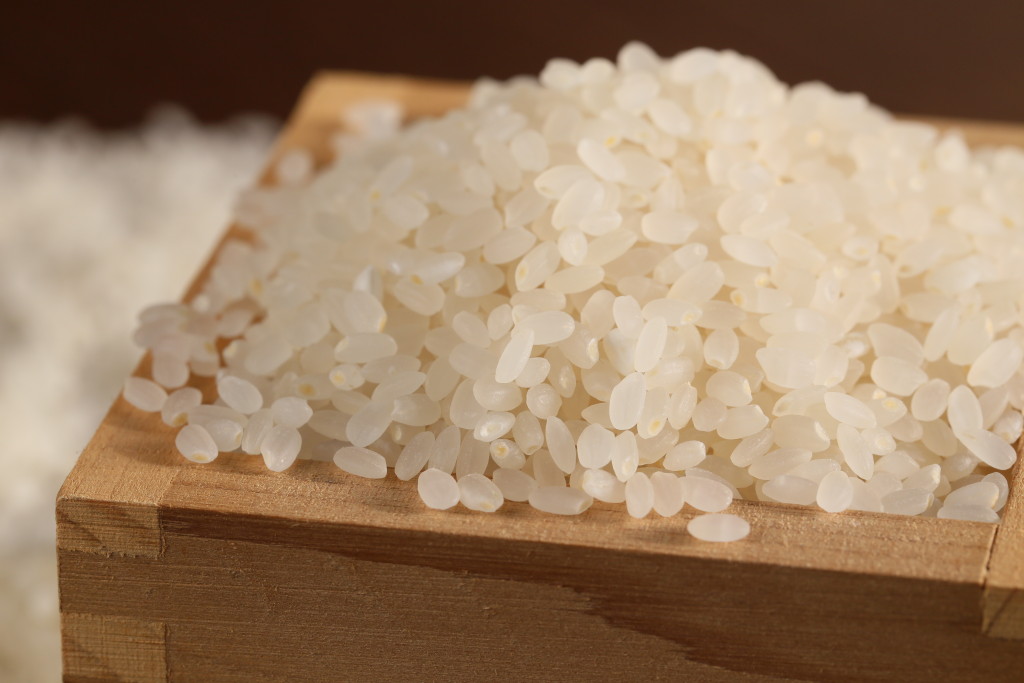 How do you make sake?
Sake has four ingredients: water, rice, koji, and yeast. 80% of the finished drink is water, so water quality is important in brewing! Norway, incidentally, has fantastic water, but we don't grow rice. Sake rice is short grained and has a high concentration of starch. Koji is steamed rice that has had koji-kin, or koji mold spores, cultivated onto it.
How strong is sake?
Sake is usually 14% – 16% alcohol. As a rule, it must be under 22%.
Where does sake come from?
Sake originated in the 7th century in Japan. It was a drink of the gods in the Shinto religion. It has been the national alcoholic beverage of Japan for over 2,500 years.
How do you pronounce "sake"?
There are two japanese characters in the word sake, "sa" (さ) and "ke" (け).  Sake is pronounced sah-keh, with a long "a" (eh) sound as in "get". It is NOT pronounced "sa-kii" or "sa-kee"—it does not rhyme with hockey.
When you are reading Japanese romanization, "e" is always pronounced as a long "a" (eh) sound. Karaoke and karate are pronounced "kara-oh-keh" and "ka-ra-teh".  The Japanese vowel "i" is pronounced "ee" (tree). Teriyaki is pronounced "teh-rri-yah-ki".
What do the Japanese call it?
This is the kanji (picture character) for sake: 酒.
In Japan, the word "sake" actually means just any type of alcohol. The type of sake that we are familiar with in the west (and what we mean when we say "sake" in the Norwegian Sake Association) is called nihonshu (日本酒, Japanese sake) in Japan.
The legal term in Japan is seishu (清酒, refined sake), which you will see printed on all sake bottles in Japan.
What are the different grades?
In general, the more you mill the rice, the better (more expensive) the grade becomes. This is because milling removes fat and protein, leaving a cleaner and more elegant flavor.
There are many grades and types of, in two main divisions: futsu-shu and tokutei meishou-shu. Futsu-shu is the normal table variety, about 85% of all sake produced. Tokutei meishou-shu is premium grade, and is distinguished by how much the rice is polished.
The grades are (from lowest to highest):
Junmai Daiginjō-shu (純米大吟醸酒) Pure rice, Very Special brew (Below 50%)
Daiginjō-shu (大吟醸酒)Very Special brew (Below 50%)
Junmai Ginjō-shu (純米吟醸酒) Pure rice, Special brew (Below 60%)
Ginjō-shu (吟醸酒) Special brew (Below 60%)
Tokubetsu Junmai-shu (特別純米酒) Special Pure rice (Below 60% or produced by special brewing method)
Tokubetsu Honjōzō-shu (特別本醸造酒) Special Genuine brew (Below 60% or produced by special brewing method)
Junmai-shu (純米酒) Pure rice (Below70%)
Honjōzō-shu (本醸造酒) Genuine brew (Below70%)
See our easy to understand sake classification table and read more about classifications here.
What should a good sake taste like?
The key to good sake is balance. It can be fruity, sweet, light, dry, rich, creamy… like wine a good sake isn't one type, it's one with balance.
A variety that you might generally think is too sweet can be fantastic when paired with a complementary dish that balances the sweetness.
For example, we sampled Ine Mankai at a Cooking in Motion event at Ostehuset in Stavanger. Usually the Ine Mankai, which has a red color and is made from red rice, would be too sweet for my taste. When it was paired with a delicious Jærosten aged 8 months (available at Ostehuset), the Ine Mankai suddenly stole the spotlight. 
Read more of our reviews of the Cooking in Motion tasting event at Ostehuset here.
Also like wine, don't be afraid to throw expert opinions out the window. If you like it, its a good sake.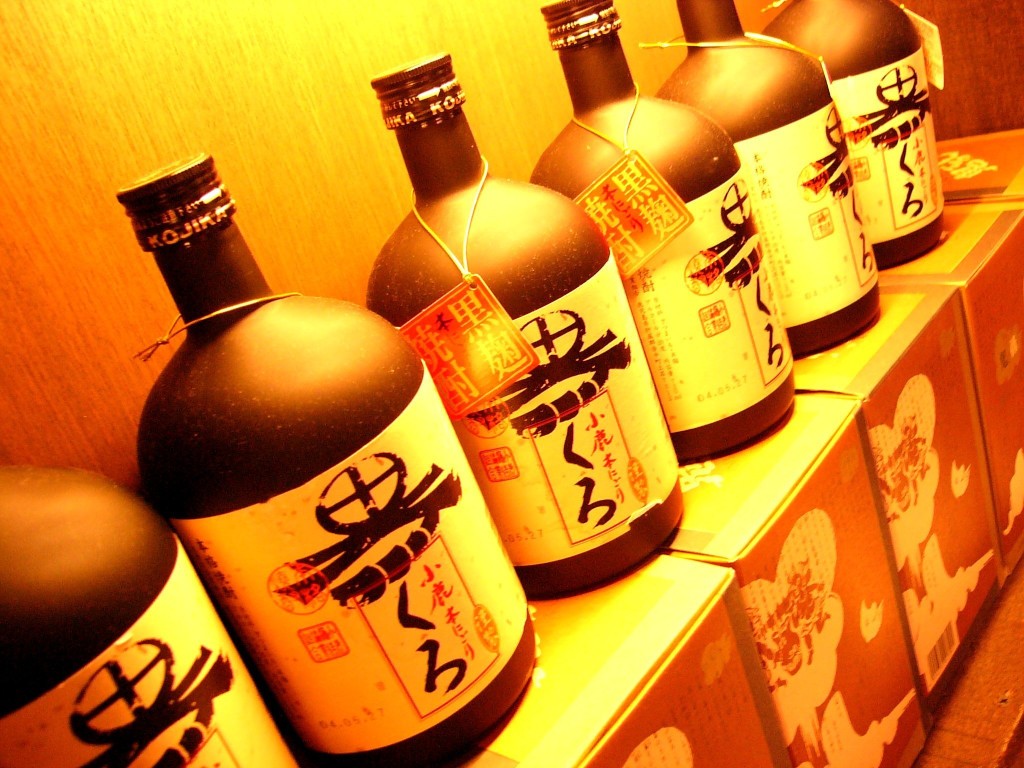 How to drink?
Read more about drinking in part two of our basics series. Coming soon!
Lani is the Chief Creative Officer / Sake Sommelier (WSET Global Level 3 in Sake) at the Norwegian Sake Association. Foodie and sommelier by night, she is a designer and web implementer at Megabite as by day. Lani is American/half-Japanese. She moved around alot, but grew up mostly in Seattle and Los Angeles before landing in Stavanger in 2008, with her Norwegian husband.