On the 19th and 20th of August, Ostehuset in Stavanger invited our association to its Cooking in Motion event in Ostehuset Øst where I hold a small presentation of ourselves and got to taste an amazing Sake, cheese and food pairing by Sussie Villarico and Sebastian Mazzola.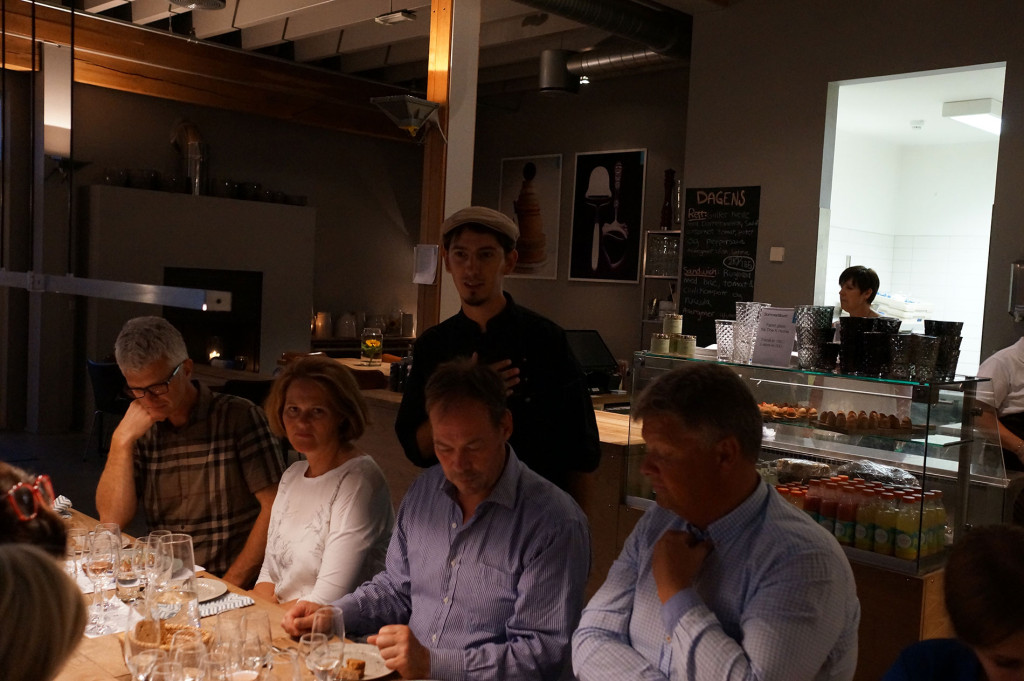 Sebastian is the head chef of Cooking in Motion, he started his cooking career in Argentina when he was 17 years old and he was, during 2 years, the creative director in the Adriá Projects developing new dishes and menus for 41°, Tickets and Pakta. Sussie has recently passed the prestigious WSET sake course exam and is working focused to continuously increase her knowledge and skills to become a great sake sommelier.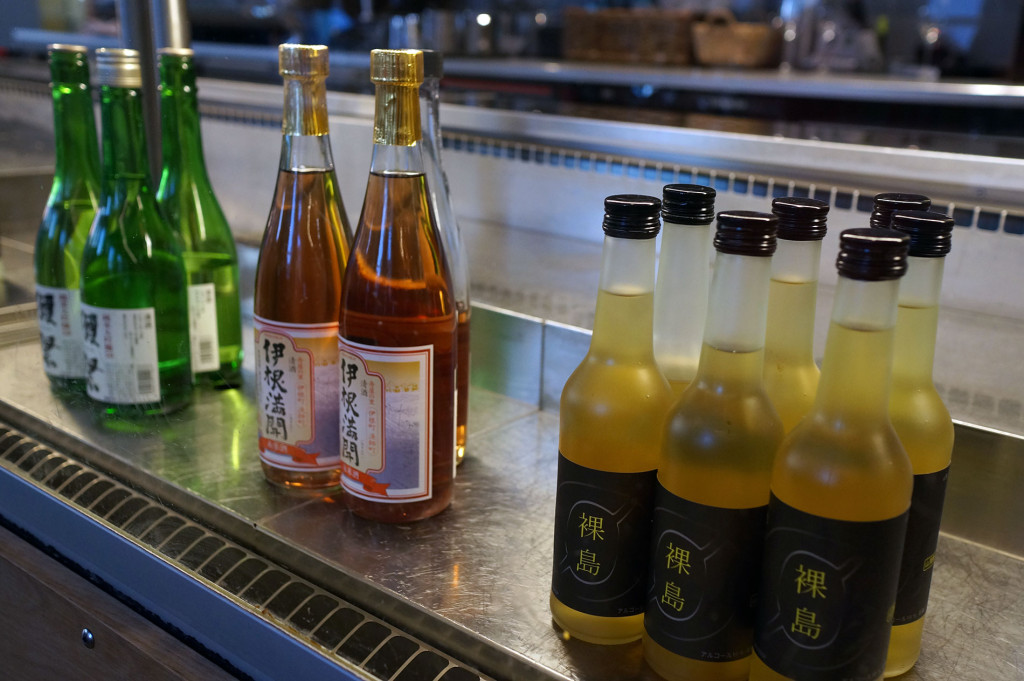 Ostehuset is a café, bakery and delicatessen shop located in Stavanger, Norway. Ostehuset means "House of Cheese" in Norwegian and as you might guest, their owners, Hanne N. Berentzen and Tom Helge Sørensen are not only passionate about cheese but also about creating and bringing new food and tasting experiences to Stavanger and this is the reason why they invited Sebastian and Sussie to host this event.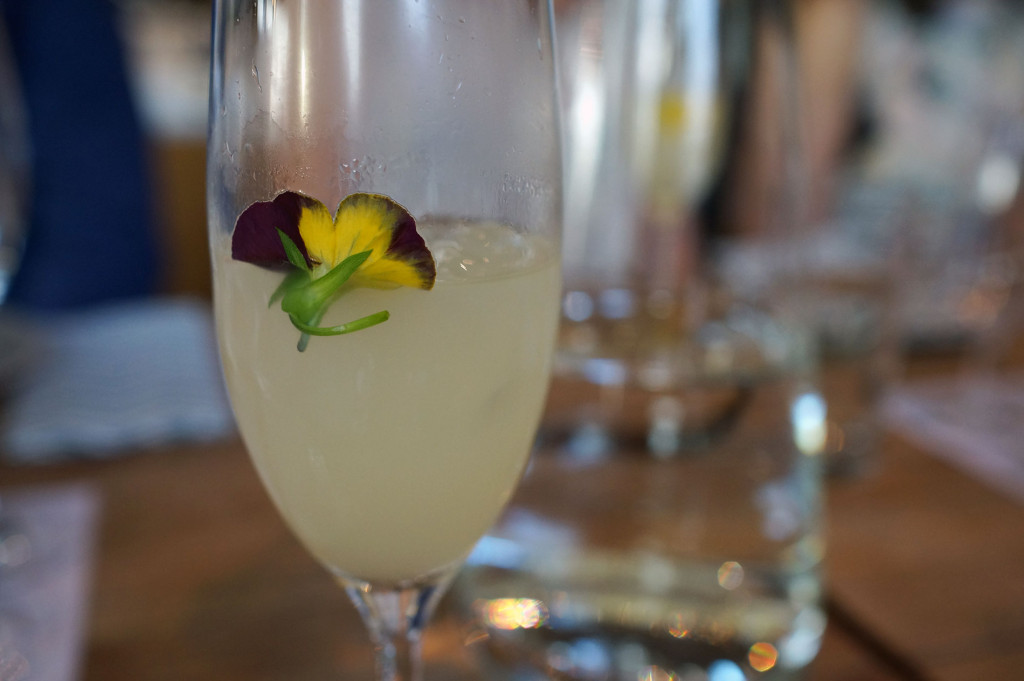 Sussie and Sebastian came to Norway some days ahead of the event to visit the local producers and set the menu for the tasting. Sussie presented 6 different sakes, both local Norwegian and Japanese, that each paired with either a local Norwegian cheese or a tapas dish by Sebastian.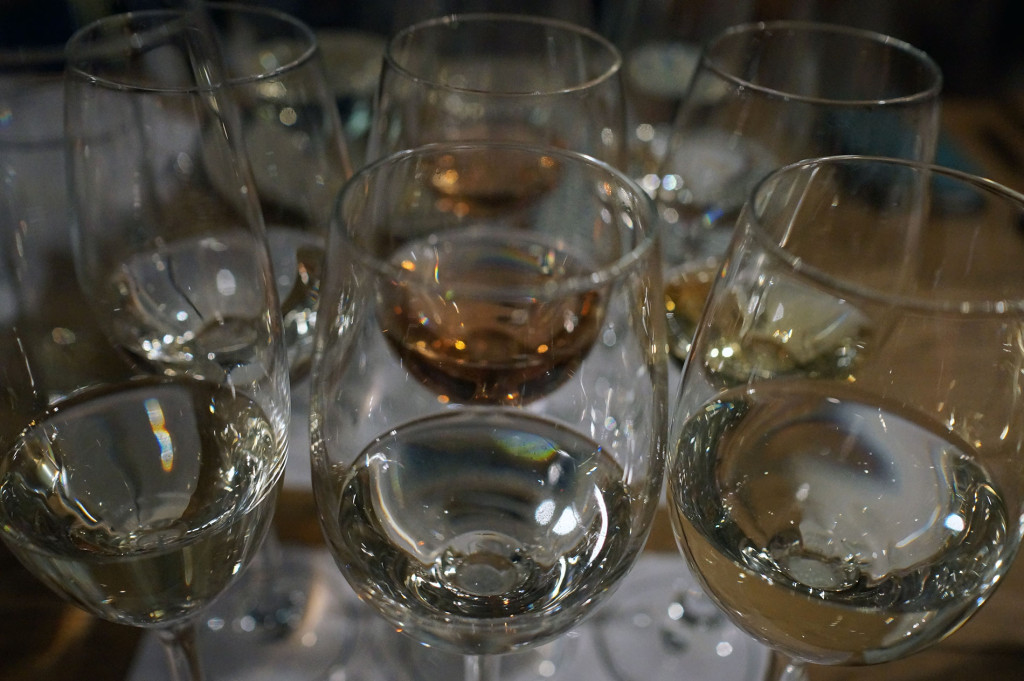 For starters, we received a Yuzu cocktail that was served together with a beautiful and imaginative creation by Sebastian called "False octopus tentacles & Crispy Nori with quinoa". I will not spoiled you on what the fake octopus was made of, but it was delicious.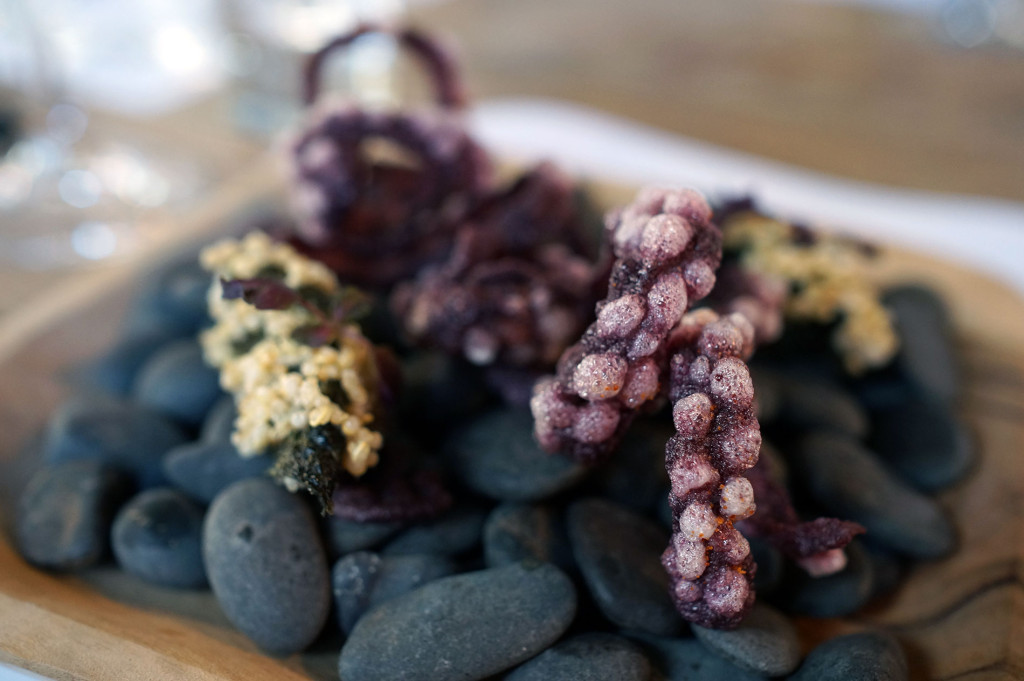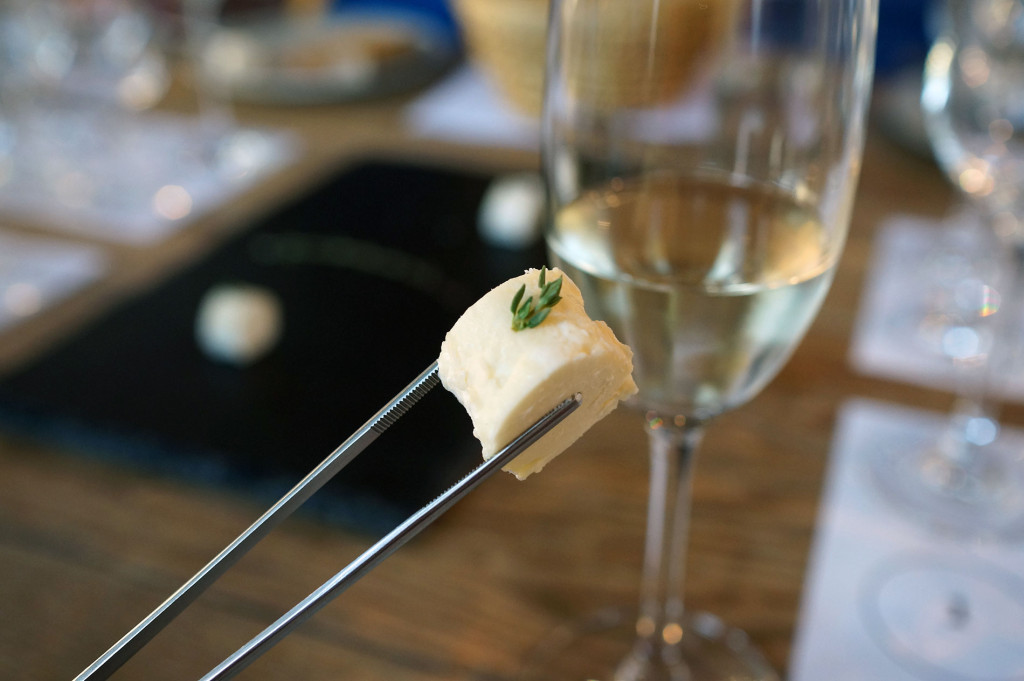 The next combination was a very exciting one: a Norwegian sparkling sake by Nøgne Ø and goat cheese by Bo Jensen, the local producer behind Fjellgeit, a new cheese about to be launched.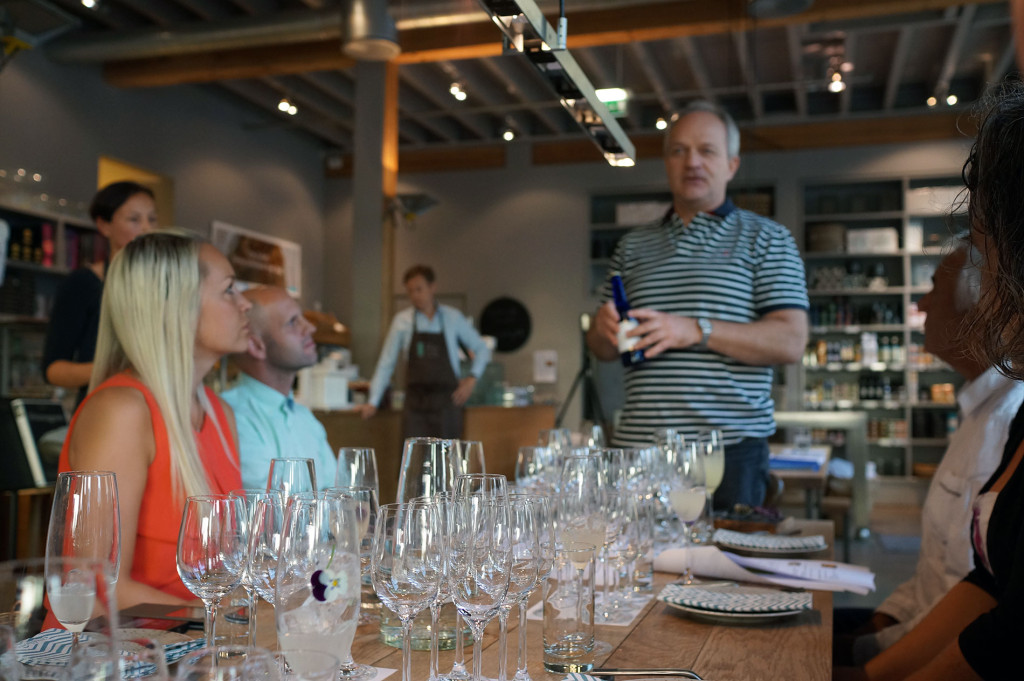 After that, it was time for Kizan, a Japanese Ginjo sake paired with a traditional Sicilian crackers dish with a twist, using local sweet cherry tomatoes from Brimse gård in Rennesøy, Norway. Brimse is a local vegetable producers that until now, only delivers to restaurants but that, from this week, will also be available to deliver directly to consumers at the soon-to-be-open Mathallen.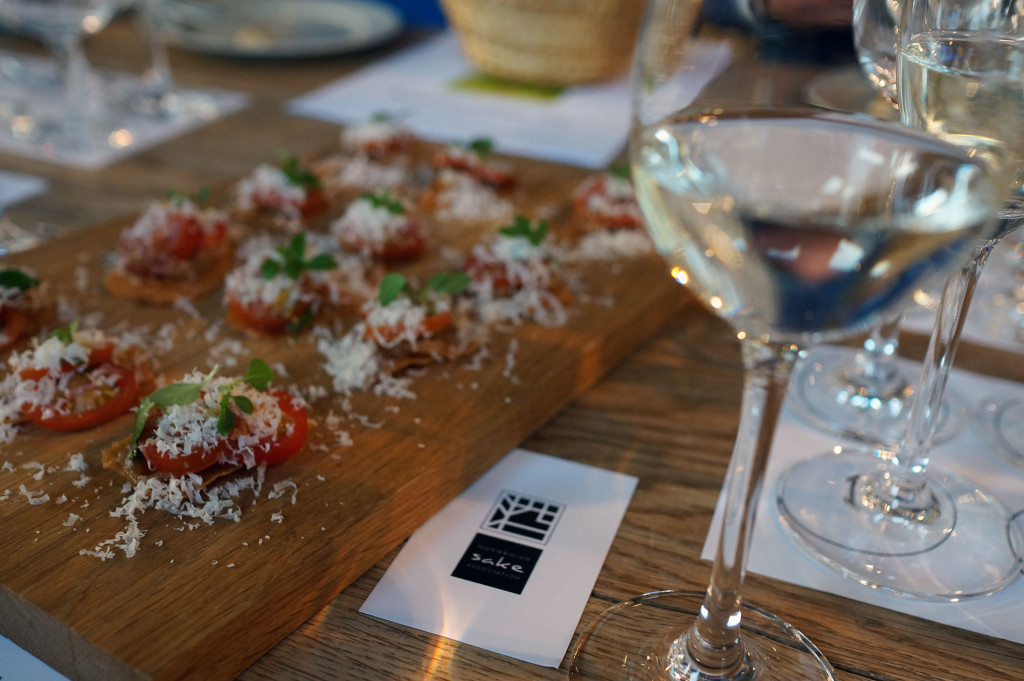 Another combination of Norwegian cheese, this time a very traditional and well known cheese: Jarlsberg paired with a Norwegian Junmai sake by Nøgne Ø. Nøgne Ø is the only Norwegian and first European Sake brewer and it is located in the easter part of Norway. We are planning to go visit their brewery soon. With this sake, we also received another re-invention of a typical tapas dish from Barcelona revisited by Sebastian using Norwegian salmon and truffle honey. The aged Jarlsberg is available at Ostehuset.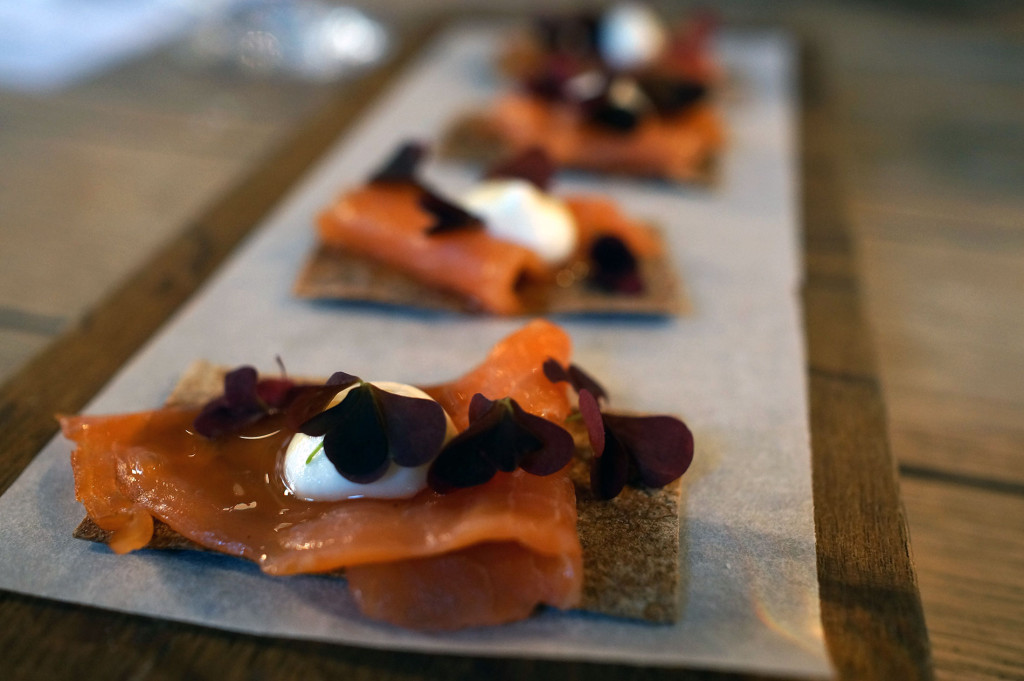 The next sake was Japanese, a Dassai 50, served with a "tiradito" by Sebastian. Dassai 50 is made from rice that is been milled down to 50% of its original size and it can be legally classified as premium Sake, otherwise known as Junmai Daiginjo. This sake was my personal favorite, very clean on the palate and not too sweet.
You can read more about sake classifications here.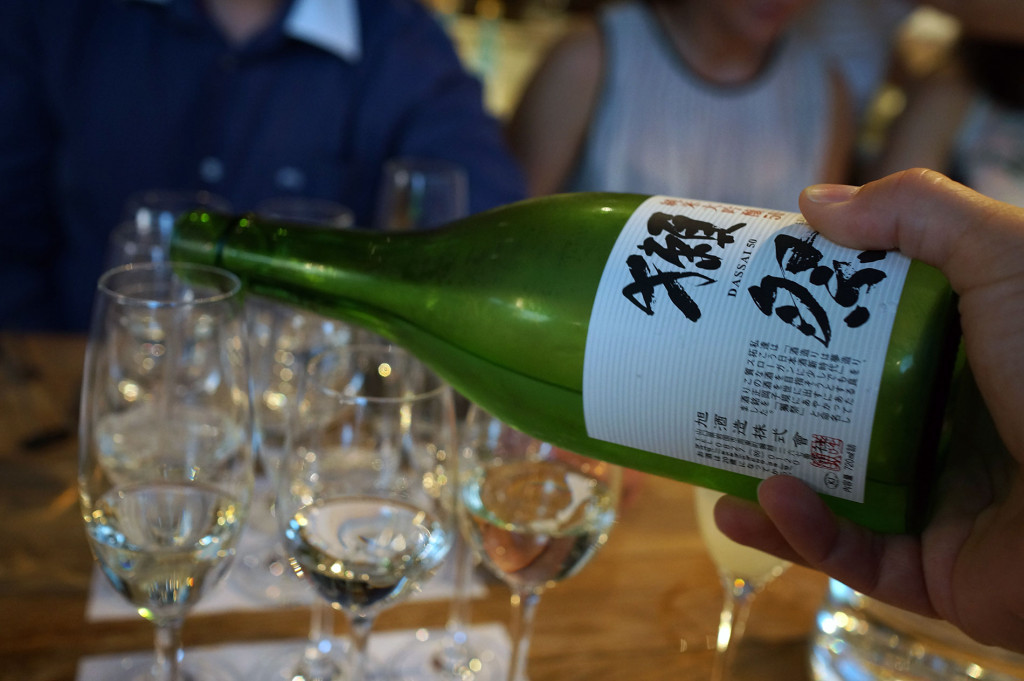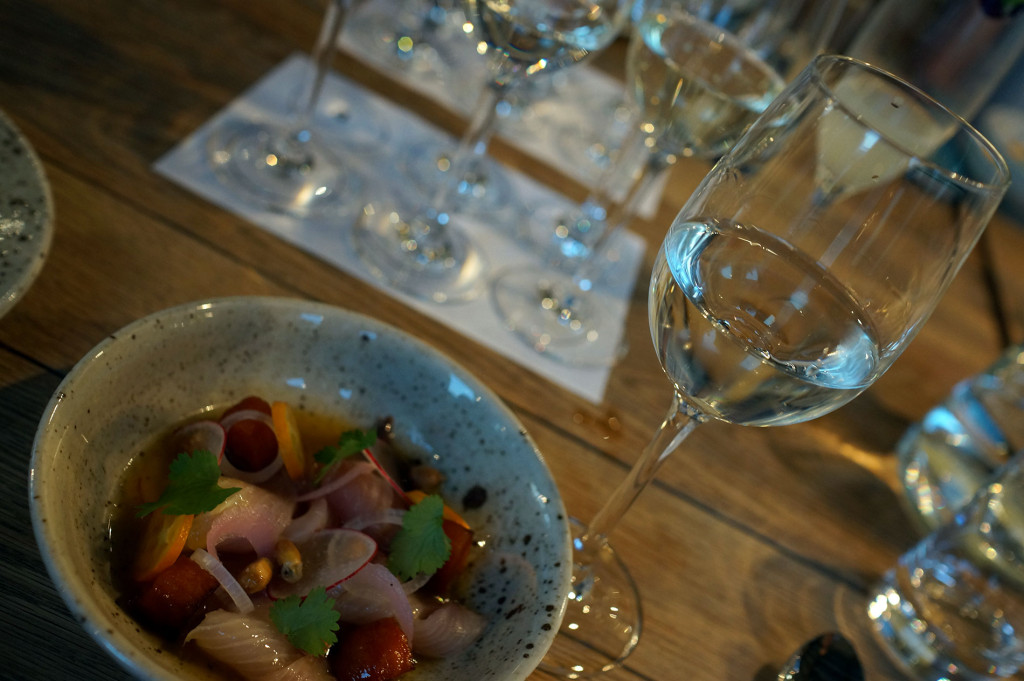 What came next was a very special sake to me: Ine Mankai. This sake has an unique red color (as it is partly made from red rice) and it is brewed by one of the first women toji in Japan. Along, it is maybe a bit too sweet, like sherry wine. However, when combined with Norwegian cheese Jærosten, a very well known and recognized cheese, it felt like a new sake to me. We also received another os Sebastian's creations including "spherical olives" and beef carpaccion.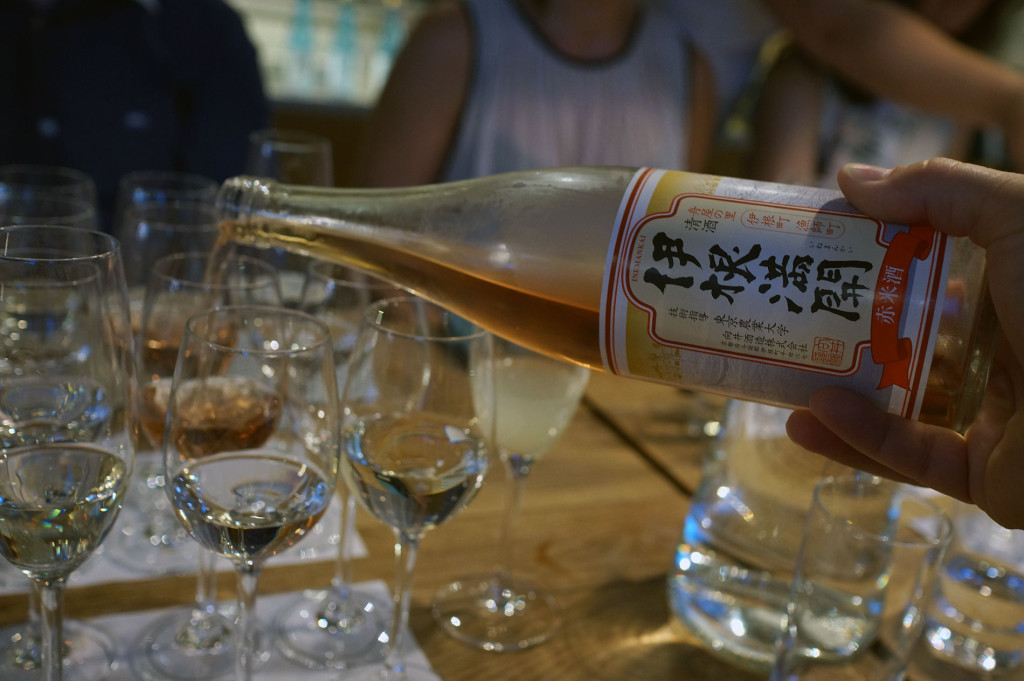 The last sake of the night was Norwegian, the Nøgne Ø Yamahai Motoshibori. This was also my favorite sake from Nøgne Ø and the pairing with local blue cheese from Stavanger Ysteri and Kraftkar from Tingvollost made it one to remember.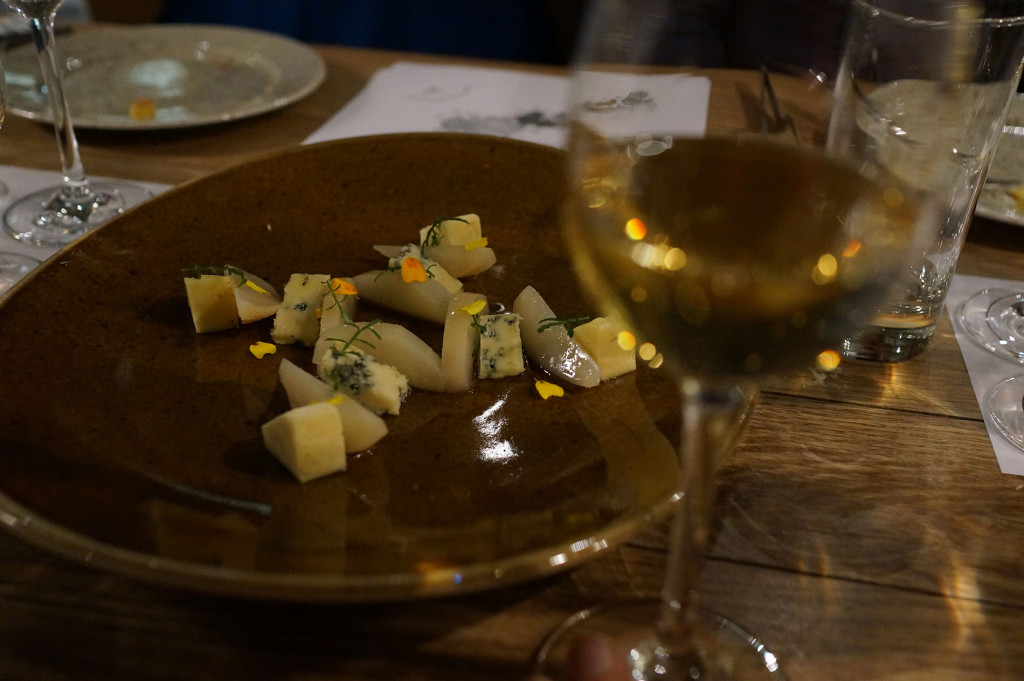 To close this amazing Ostehuset sake & cheese tasting, we were served Nømad coffee, cold brewed only some days before in Barcelona and brough to Norway by Cooking in Motion. This, to accompany a lemon curd creation by Sebastian.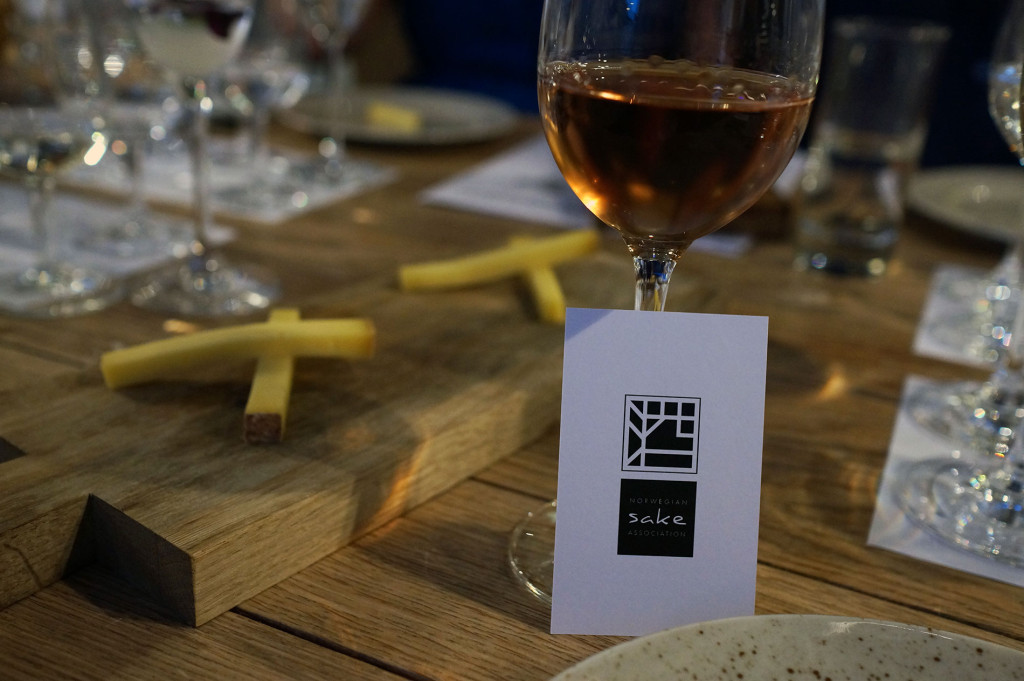 This event was an amazing experience and the first ever sake & cheese event in Stavanger. Thank you Ostehuset for being so passionate about your work and goals of bringing new food experiences to the people of Stavanger. We hope for more events like this in the coming future!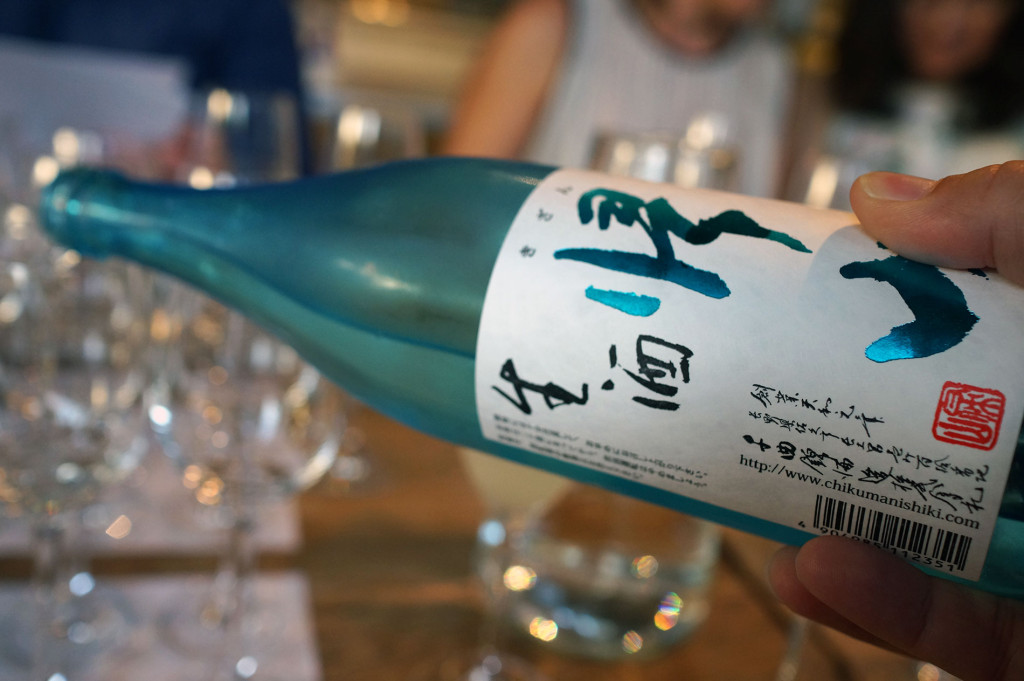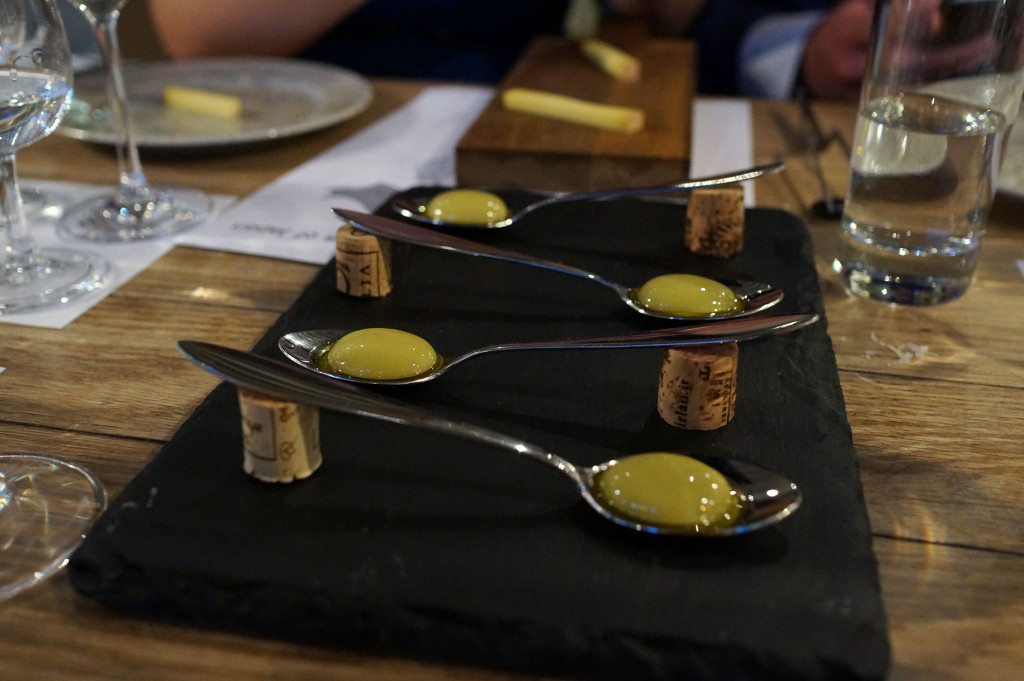 Author:
Mabel Moya
Chairwoman of the Board / Sake Sommelier
WSET Global Level 3 in Sake
Stavanger, Norway